Article and Photos by Michelle Bird


His wrinkled hands and faded tattooed arms have seen decades under the Venice Beach sun. With little protection but a worn straw hat, dark sunglasses, and flowing hippie locks, Al Culbertson grasps his magnifying glass with precision while sunlight burns an image into the large wood piece that rests on his lap.
A self-proclaimed draftsman, Culbertson moved to Venice in 1993 in search of an artistic lifestyle.
"In 3rd grade my dad asked me what I wanted to be when I grew up, and I said, an artist. Of course he was strongly opposed to it, after all he was an engineer, and his father was an engineer, which meant I had to follow in his footsteps. But my passion for art has always been there, that's why I moved to Venice, to make art and live on the beach," said Culbertson.
There's no better landscape to create his masterpiece, after all his main tool is solar energy. To some it may be tiring and time-consuming spending hours under the blazing hot sun, but Al finds it quite gratifying that he gets to work closely with two great elements of nature, all while sharing an alternative use of energy.
Al says that another great benefit that the Venice Boardwalk holds is that his art travels all around the world: "From this very spot I can see the whole world walk in front of me, I don't even have to move. I have a piece of work in a helicopter in Cambodia, Picasso can't say that."
Being the worldly man that he is, his solar engravings carry a universal importance as they are inspired by tribal symbols and theology.
"Everyone identifies with symbols," added Culbertson, "we as a society have that in common, it's something we can all relate to. It doesn't matter what race you are or religion you belong to, there is bound to be a symbol that holds some significance to you."
If you can't make it out to Venice Beach to have a chat with Al, you can also snag some of his artwork on his official Etsy page.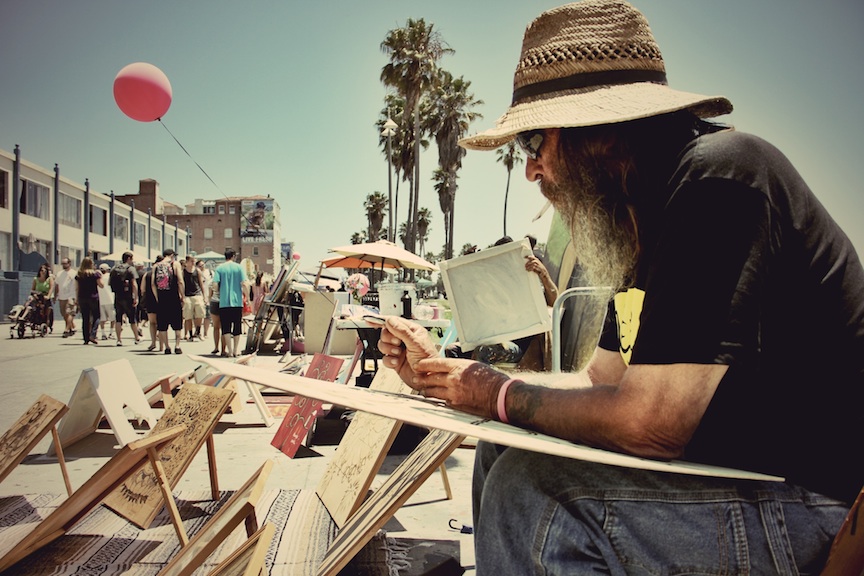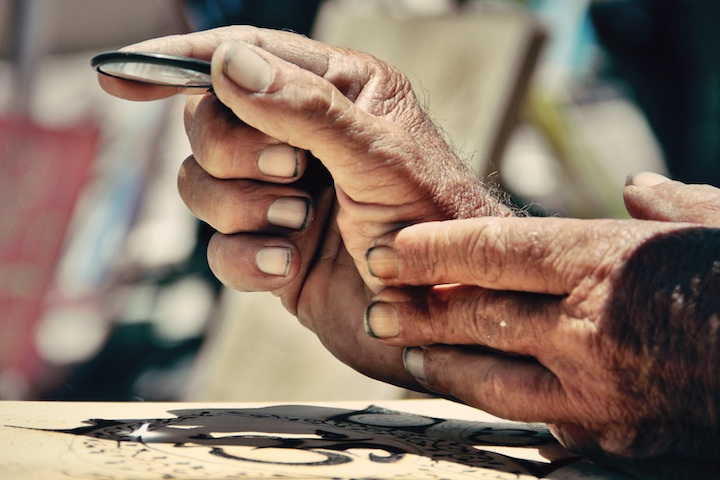 You Might Also Like: