French director Yoann Lemoine is best known for his music videos; working with artists like Mystery Jets and Katy Perry. This time around he's not only creating music through the alternative indie genre, he also directed the first music video for his debut EP under the name Woodkid.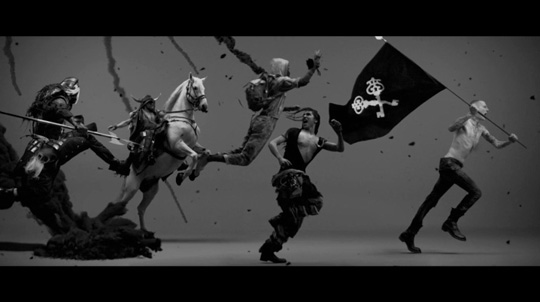 The video for Woodkid's first single "Iron," features an array of dark characters (one of them played by Agyness Deyn) preparing their forces for an epic battle, which seems like nobody will come out alive. The black and white contrast adds a dramatic effect intensifying the music even more.
Watch the video for "Iron" below!
You Might Also Like: