Wednesday, April 6th, 2011
category: Media, Music, Videos
Tags: Alternative, Death Cab for Cutie, indie, music, Music Video, Rock, You Are A Tourist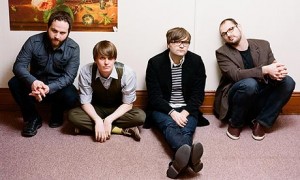 If you missed the "live, scripted, single-take music video" for Death Cab for Cutie's "You Are A Tourist," that's perfectly all right, 'cause we got a link for you right here. Although it may not be 'live' anymore, you can still catch the guys in their synchronized action.
The music video was directed by none other than Tim Nackashi, who's worked with the crazy stunts of the band OK Go.
Check out the video below, it's pretty rad!
You Might Also Like: