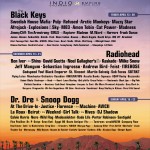 This year's Coachella festival will knock your socks off– the lineup is literally off the hook. For the first time, Coachella will be taking place over two weekends, April 13-15 and April 20-22.
The full story about Coachella 2012 Lineup Announced: Black Keys, Radiohead, M83, Gotye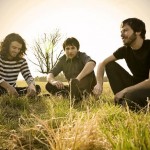 Listen to bands that will be at this year's Coachella festival. Featuring tunes by Good Old War, the Tallest Man on Earth, Thao With The Get Down Stay Down, The Henry Clay People and CSS.
The full story about LISTEN: Weekly 5! Coachella Inspired ft. the Henry Clay People, CSS, Good Old War and More