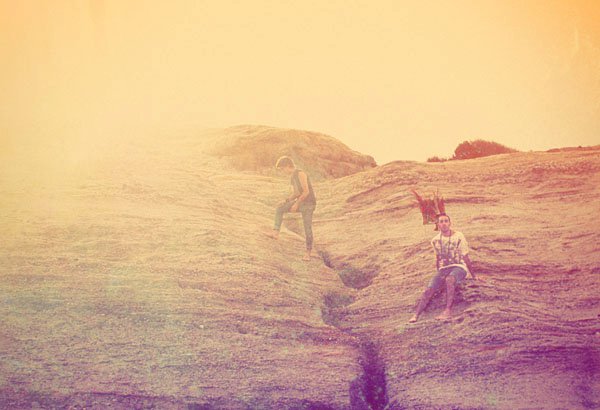 Two students– Jorge Ribeiro and José Tornada– majoring in journalism, and architecture dropped out of college to live in a tent, on the beach; that's how LEAGUE began. That primal experience served as a huge influence, where they managed to mix modern-urban sonority, establishing a connection between two distinct worlds. LEAGUE is based out of Los Angeles and London. They describe their music as psychedelic and naturalist with an ethnic/tribal context, all while tapping into the social and emotional issues of the world.
This duo blends the genres of New Wave, Alternative and Surf. One of the great things about LEAGUE is that their tunes are quite diverse from one another, yet still delivering a great sound that keeps you on your toes. You might get a more electro/new wave feel when you listen to "Golden Maps," and then turn around catching a glimpse of garage-psychedelia with "How Do I Know."
You can grab both of the tracks on LEAGUE's bandcamp!
LEAGUE - Golden Maps

LEAGUE - How Do I Know

You Might Also Like: