I'm pretty impressed by Someone Still Loves You Boris Yeltsin's new album Tape Club. One of the reasons is that it contains twenty-six tracks, yes, twenty-six! It is not like some albums out there, were they stick songs that suck mixed in with two or three good ones, these guys outdid themselves. You can tell they "combed over a hundred songs" and chose the best.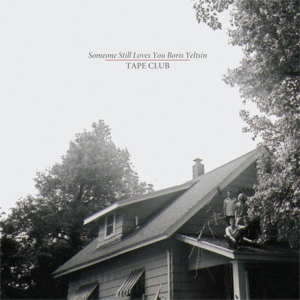 Each tune provides something different, a unique flare if you might add; it seems like each has its own identity, making it easy to listen to the whole album straight through. Another thing I noticed is that the album starts off slow, then track after track it starts picking up, and when you're halfway through it, it's like a roller coaster of surprise melodies with bonus instruments added for flare. SSLYBY is certainly keeping you on your feet with Tape Club.
Tape Club will be out in stores on October 18, or you can pre-order the album with ship-out on October 7. They also have some pretty nifty package deals if you decide to pre-order, or if downloading is your musical preference you can get the digital album for $8.
Stream the album below:
You Might Also Like: