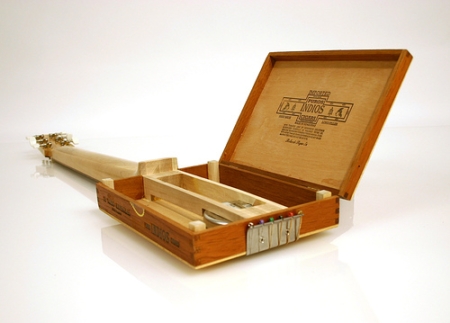 You don't need expensive equipment to play music, you can make music from your own Do It Yourself cigar box guitar.
The breakdown, get this it might take you only about 3 hours and $25.
The tools used for carving by artist, otherwise known as NightHawkinLight, are a knife, hand saw and a sharp hatchet.
The arm of the guitar is a green piece of maple cut off the tree a few hours prior.
Items used:
Tuning Heads – $18
Cigar Box – $2
1/4″ Jack – $2
Bolts (bridge/nut) – $1
Neck – Free
Microphone (speaker harvested from any outdated electronics)
Finishing Nails
Watch the tutorial below!
You Might Also Like: