From Sept. 3rd-5th Seattle will host the Bumbershoot festival at the Seattle Center. They just announced their lineup and it has some acts that will make you go bonkers.
Everyone is already raving over Hall & Oates performing, hitting the stage this year also includes Wiz Khalifa, Ray LaMontagne and the Pariah Dogs, Broken Social Scene, The Presidents of the United States of America, Minus the Bear, Little Dragon, The Kills, The Lonely Forest, Mavis Staples, Fitz and The Tantrums.
For the full three day lineup look below!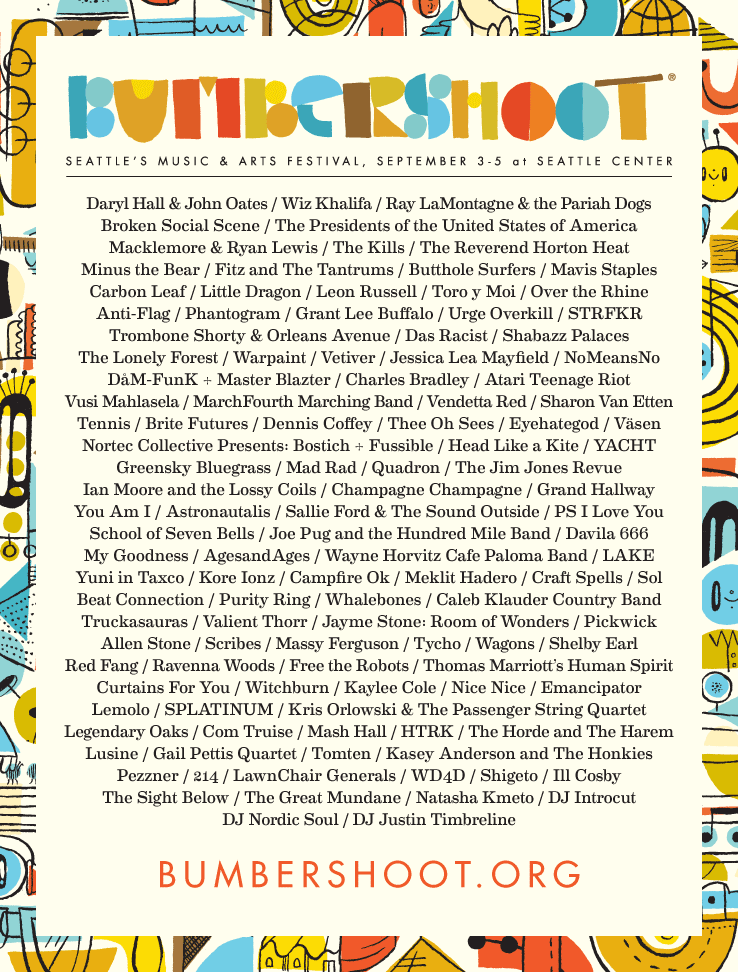 You Might Also Like: