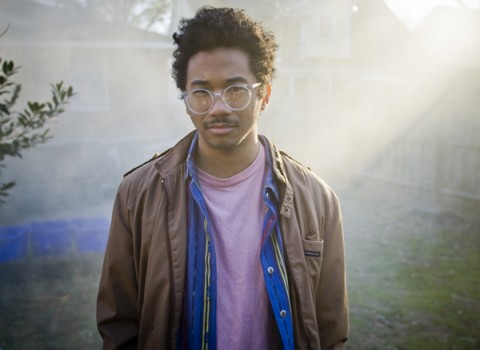 Chazwick Bundick is the name; don't get it confused with that foreign exchange student at your college. Although he may not go by the name on his birth certificate, Bundick has made quite the buzz lately by his stage name Toro Y Moi.
Toro, can mean many things from "a small asteroid with a diameter of about 3.6 miles," according to Answers.com, or the Spanish word for bull. I don't know which one inspired him, probably the bull, but that's beside the point (I wanted an excuse to give you some useless information).
As I was saying, Toro Y Moi has gained a lot of recognition lately in the underground scene for his chillwave lo-fi catchy jams. Just two years ago the 24 year-old from South Carolina was graduating and receiving his Bachelor's in graphic design, and look at him now.
A year after his debut album hit the scene early last January, Bundick released his sophomore album with Carpark Records titled Underneath the Pine, on Feb. 22nd.
Bundwick, who is known as one of the leaders in the chillwave movement, will not disappoint you with the new Toro Y Moi tunes. While it may be different from his first record (Causers of This) in regards to the choice of instruments, Underneath the Pine hits home implementing live sound.
What can you expect from Underneath the Pine? Tons of funky boogie night grooves (channeling his inner George Clinton), intense rhythmic bass lines, hints of pop to keep it fresh and psych rock. I think it takes the best from what was left in the 1970s and gives it a spanking new twist. Maybe Michael Jackson also served as a muse; I see some major influences in the musical arrangements that make the tunes extremely contagious and quite likeable to a wide audience.
Toro Y Moi – Underneath The Pine (Tracklist)
01 – Intro/Chi Chi
02 – New Beat
03 – Go With You
04 – Divina
05 – Before I'm Done
06 – Got Blinded
07 – How I Know
08 – Light Black
09 – Still Sound
10 – Good Hold
11 – Elise
You Might Also Like: