by Ryan Greenblatt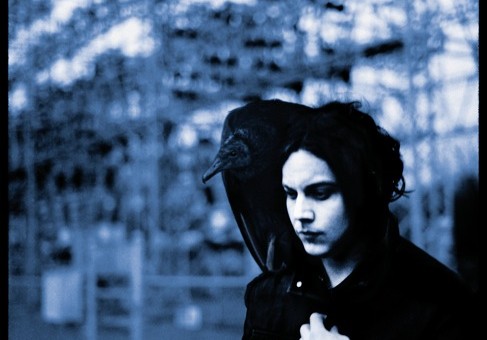 By now the allure of a Jack White solo album is much more than sonically-based: the dude is an American rock fixture, part lore and part crazy and part enigma. We put our faith in him to bring credible music into our lives (and our brains), but we know better than to take him at his every word (i.e. 'Meg White is my sister'). Sometimes you almost want to root against the guy because he's been so successful with so many different projects, but if you are a fan of rock n' roll and the 'cool', that swagger rock-music had in the 60s when Mick grabbed his junk and meant it, you can't help but be drawn in by Jack White. How much are these lyrics personal? How much of the music is truly original? Do we even care? I doubt it. Bottom line is, the record is great, and Jack White is rad. Stealing from Nike here: "His Cool is cooler than Your Cool."
I hear many people expressing this sort of sentiment: "he has a better backing band this time", but I don't want to go that path because I think it's CRAP. This album [seemingly] only follows Jack White's musical whims, but there is no reason to discredit those other albums, because as White acknowledges in the song "On and On and On," he can't stay the same just because it's working. If anything, Blunderbuss exhibits that whatever Jack White touches has his own very recognizable sonic fingerprint on it. You can hear it with The Raconteurs and The Dead Weather, and of course on all of the White Stripes albums, but I don't believe this album is part of some 'logical-progession' in his career. On Blunderbuss, White seems to take you to all of these places you've been before, as well as, share his new influences and his new take on what music is for him.
The songs are all short and sweet, the longest coming in at 4:19. There is no time for the listener to get bored, and I feel like there is a clear trajectory following the flow of the record. As we learn more about Jack White the producer and record executive, if you want to call him that, it's easy to see that he is very calculating, and the track by track movement proves that. The record overflows (in a good way) with piano, and as it goes on you can really hear the southern influence on Jack. It feels like taking up residency in Nash-Vegas and living in a state known for the King himself and Stax Records has had a profound effect on his writing. Many of the songs sound like they started out on the piano—they are folksy, roots-rock songs; sing-a-longs good for the bar or the campfire. I think it's also important to note the racial dichotomy in music that exists in Tennessee, as well as the importance of Jack White coming from Detroit—these are both places where race and music are interlinked and White seems to bridge this gap further by drawing from both the black-culture of the blues and R&B (and in Detroit of Motown) and the white-culture of country-music and folk. I want to point out that these are not ABSOLUTES, but that White deserves respect for drawing on all of these influences without caricaturizing them—a seemingly true student of music.
The record opens up with the sound of an organ and then a syncopated rhythm with the drums, reminiscent of something from the Raconteurs. It's almost as if White is inviting us in and telling us it's OK that he went solo. It's going to be familiar, but different. The second song, "Sixteen Saltines," pretty much kicks the record into high-gear, and announces 'I'm Jack f***ing White, and everything you've ever heard involving me that rocked, rocked because I was f***ing part of it.' It's classic Jack White riff-rock and it feels sooooo gooood. I thought the subject matter of "Freedom at 21" was really cool. The title invokes memories of getting that first legal-drink at a bar, but the song tells a different story: "She's got freedom in the 21st century…she does what she damn well please." Based on White's body of work, playing first with Meg White and later with Alison Mosshart; we know he clearly respects and values women, and women's empowerment—this song just affirms it.
I think one of the best parts about this album is the soul in Jack White's voice. It shines through on "Love Interruption" and especially on "Blunderbuss," the latter revealing shades of Neil Young via Harvest. As the record progresses, White takes you further into the backwoods of the south's juke joints and honky-tonks on tracks like "I'm Shakin'" and "Trash Tongue Talker". From the early riffs, you can hear that 50s honky-tonk rock a la Jerry Lee Lewis—the songs paint a vivid picture of White playing in a sweaty, wooden juke-joint with smoky, pit bbq, and zero traces of air-conditioning. But unlike Jerry Lee, White exercises the guitar, his other voice. Like an old bluesman lamenting the spell of a 'witchy woman,' White references Samson and Delilah singing "it looks like it took me the same old way."
The second to last song, "On and On and On", seems to be the most personal song on the record. It's wistful, but not sappy. "The people around me won't let me/Become what I need to, they want me the same… But I have to choose what to do/How to act, what to think, how to talk, what to say." I doubt the expectations of anyone other than Jack White himself really get to Jack White, but he seems more human here, lamenting about the pressures of the industry. The fact that this record is so good, is testament to White's desire and willingness to change for his own sake. I'm just glad he has the guts to follow his own path, and the courtesy to include us with him.
Watch the video for "Sixteen Saltines" below:
P.S. – You can get Blunderbuss on 12″ vinyl HERE!
You Might Also Like: