By Joshua J. Arndt – creator of The Indie Playlists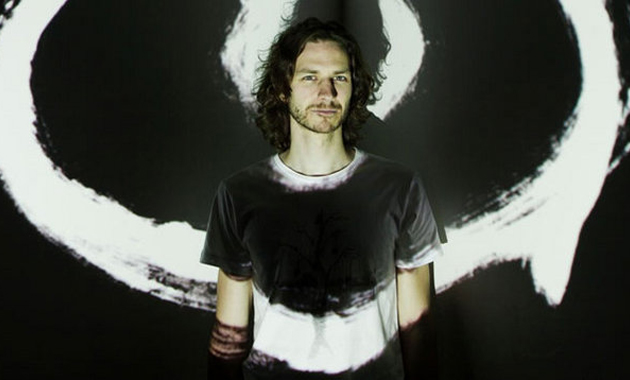 Let's discuss the Bruges born and Aussie civilian Wouter "Wally" De Backer– better known to his appreciators as Gotye.
I imagine your first question is "why?" or something along the lines of, "if I haven't heard of him yet, what's the big deal?" I suppose those are fair responses under normal circumstances…but these are not normal circumstances. If you're reading this here it's because you actually give a shit about finding quality music.
Gotye released his first studio album Boardface in 2003, and since then has two more under his belt, Like Drawing Blood (2006) and Making Mirrors (2011).
Like every artist worth listening to, they grow and mature as they experience life. They expand, become sponges. Take the good advice, shrug off the leaches and parasites, and focus on what's worth doing– the creation of something meaningful and unique.
With the release of Like Drawing Blood, it can be said that Gotye blossomed. Not quite full bloom, but the petals were starting to reveal the elaborate and complex make-up of his potential as an artist. Songs like "Hearts A Mess" deserve to be run through on repeat in an empty room with only you and your thoughts. While "Learnalilgivinanlovin" deserve to be run through on repeat in a room packed with friends, and loud enough that you'll need to visit the neighbors the following day and apologize! "Night Drive" is deserving of precisely that. Meanwhile "Thanks For Your Time" showcases Gotye's digital prowess in all its glory.
Making Mirrors dropped in August of this year (2011) and my anticipation of this album could hardly be summed-up appropriately using the English language. Particularly after I saw the video for "Somebody That I Used To Know"… you'll see why after you click that link.
I didn't get through the opening track, "Bronte," before I knew I was going on some kind of a journey. A cab ride if you will– and Wouter (French translation into Gaultier and thus Gotye…pronounced Goat-Yay) is the cab driver. As the tracks progressed it was as if I were induced into an Alice In Wonderland-musical coma. The zen-like island beats of "Don't Worry We'll Be Watching You," carried me while I wandered lost in the clouds of an Amsterdam café.
Things around me slowed to a standstill and all I could do was listen. Each track exploring new avenues as visions of Peter Gabriel, Phil Collins, Bjork, Jamie Lidell, Jeremy Enigk, the Police and Marvin Gaye blurred through my senses.
"So this is the end of the story. Everything we had, everything we did…is buried in dust" starts "Eyes Wide Open" — I find myself drumming incessantly on my desk and chanting the chorus: "we walk the plank with our eyes wide open." Writing this invokes the song in my head and I find myself singing it even now.
What I experienced listening to this album was nothing short of extraordinary. Tracks like "Giving Me A Chance" and "Somebody That I Used To Know" still give me goose-bumps. Gotye is telling his stories through the only medium he knows how…music. Oh to have been a fly on the wall as these were written. The process for deciphering which words to use and how to best articulate a feeling.
To be completely fair and honest, I simply don't get "State Of The Art." This track seems completely out of place for me, its addition confuse me and bring the album down a bit, as we all look for albums where we needn't skip any tracks at all. This being the only track I skip on Making Mirrors.
But what did happen on Making Mirrors was that Gotye bloomed entirely, showing you everything within him at the time it was recorded. It's a beautiful sight to behold, it's an orchid amidst a field of dandelions. Take this album, get in your car and just drive. Drive anywhere. Turn your phone off, roll your windows up, and just drive. Then get out there and go tell somebody about Gotye!
Making Mirrors tracklist:
1. Making Mirrors
2. Easy Way Out
3. Somebody That I Used To Know
4. Eyes Wide Open
5. Smoke and Mirrors
6. I Feel Better
7. In Your Light
8. State of the Art
9. Don't Worry, We'll Be Watching You
10. Giving Me A Chance
11. Save Me
12. Bronte
You Might Also Like: